Phone: 0295222540
Moree Coburn is the Senior Practitioner at  Sydney Psoriasis skin clinics.
These  testimonials have been willingly provided by patients of the Sydney clinics  over the years, who wish to express their gratitude to Moree Coburn for her personal  assistance to them, and for providing this valuable service to the  community by filling a need which had previously been largely unattainable.
Decades of research and providing assistance to patients and tens of thousands of patient treatments have provided us with the tools necessary to successfully specialise in treating  many skin condition symptoms through use of the protocols and products of Professor Michael Tirant of Psoriasis & Eczema Clinic
*John:" Hello Moree, …. All the news is excellent! The problem pustules have all but disappeared.  I still find one each week but they have changed to more of a small pimple with a little head. One gentle scratch and One cream treatment and they are gone next day.
As I write this message I have searched my hair very carefully and cannot find a single blemish.
I am extremely grateful for your assistance and advice. After what I have been through the speedy results have been nothing short of amazing."*
For more Testimonials click here:
TESTIMONIALS 1   or   TESTIMONIALS 2
*Chris: "Thank you for your wonderful advice and assessment, for facilitating this improvement and for getting me on the right track. It definitely helps to understand the root causes of such things and be in a position to help myself in managing the condition."
*Diane: "Dear Moree. Well, where do I start? Words could not describe how much thanks and grace you deserve. My family and I appreciate everything you have done for me.
I was diagnosed with psoriasis about 8-9 months ago, after seeing doctors after doctors; I was then referred to a specialist. I was given cortisone tablets to take on a daily basis, to control my condition as well as various different creams – which definitely controlled the psoriasis but as soon as I finished the tablets, the psoriasis would return (& much more severe than previously).
This cycle went on for approximately four months; one of the specialists that I saw recommended a cortisone injection which just made my condition worse. My psoriasis had started from one little area on my wrist to my scalp and face and then to my entire body.
By this stage, words could not explain how I was feeling mentally and physically. People would look at me and pity my condition.
My self-esteem went down dramatically and I hated myself and what was happening to me. It was the worst feeling I could ever feel in my entire life.
Things that had no meaning would make me cry or snap, but never laugh.
As a result my family was starting to feel the effects, mum would cry constantly because the doctor/specialist said …I would be the way I was for the rest of my life.
People would pretend that things weren't that bad and it wasn't obvious but I could see that it was. It really was bad and obvious; they were just trying to make me feel better.
After all the trauma I was going through, a doctor then referred me to a professor at (name withheld) hospital.
We went to see her and she recommended 3 options which all have significant side effects to my kidneys, liver and my blood-stream.
I was not willing to take risks like that, I knew there had to be someone out there that could help my condition, and at this stage it was severe.
Mum was so desperate to help me she would tell everyone about my condition, in the hope that someone would know who may be able to help me.
I was referred to you by my cousin who spoke very highly of your expertise.
I didn't believe that you could help me, because everyone that I saw would tell me that they could not help, take my money and then I would leave in a worse condition then before I saw them.
Mum said to give you a chance (Mum's are always right). For someone who hated fruit and vegetables, and all I ate was junk, I was willing and able to do anything – I mean anything……..
You put me on an eating plan and gave me various herbs to take, and asked me to apply a cream and gel. I did everything you asked me to. You advised me that I would get worse before I got better, and I just couldn't imaging that I could have gotten any worse that I already was.
After two weeks of being on your 'plan', I did get worse, the psoriasis had covered me and at this stage, I would have given my life away. It was all over my body; my stomach, arms, face, scalp, neck, chest, thighs and groin. It was everywhere and the itchiness and burning sensation was unbearable, I thought I was going to die, and quite frankly, I wouldn't have cared if I did.
I spoke to you straight away, your professionalism, patience and sincerity made me think things were going to get better and ok in time. I then started to believe you. Things couldn't have gotten any worse!
Well, things did get better within about 4-6 weeks of my 'program'. I was getting better 'naturally' and my psoriasis [symptoms] started to clear slowly. The itchiness eased, and the burning and scaling finally reduced dramatically.
Now I am totally …[clear] …….of psoriasis [symptoms] (in my opinion) from a girl that had one of the worst cases, to having no sign of the skin disorder……….and it's all because of you, Moree.
As a result of all of the drugs that the GP's and specialists gave me, my hair had fallen out, but again, thanks to you Moree, it has started to grow back. I don't know how I will ever repay you for making me feel normal again.
I am writing to everyone I saw previously to yourself, advising and begging them to refer their patients to you because you can truly help them.
I will do everything in my power to let everyone know that you exist. I am going to visit all the chemists that provided me with creams in the past and let them know you have helped me and can help many others like me.
Thank you Moree for everything that you have done – your patience, time, professionalism, calmness and advice has helped my family and I get through this horrible skin disorder.
I will pray every night for your success in the future. Thank you again."*

Like us on FaceBook: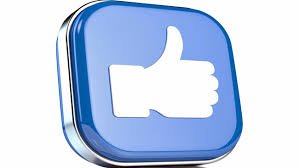 For more Testimonials click here:
TESTIMONIALS 1   or   TESTIMONIALS 2
*Judy: "Dear Moree, thank you for your wonderful products and help………"*
*Mila: "Dear Moree and the whole team at the skin clinic.
Thank you for all your help throughout the years; you have been my life-savers! Lots of Love."*
*Sue: "Dear Moree. In just two short weeks the ugly, red, scaly patches had begun to fade. I had learned to live with them, but I was very self-conscious.
I could not wear short sleeved tops or skirts because my arms and legs were so bad. Now I am a free woman!
Thank you for leading me in the right direction. So simple and yet so effective. The treatment is fantastic!"*
*(Name withheld):"I have always had bad dandruff and in 1995 when the red blisters appeared on my skin, my GP sent me to a skin specialist. I was diagnosed with Psoriasis and the only treatment then was to apply tar based cream and use (a tar) shampoo which had very little effect. I was also told to sit in the sun. Some years later my GP gave me (a drug-based) ointment and liquid, then (a cortisone-based ointment), but nothing stopped the itch or actually stopped the Psoriasis.
This year my hairdresser gave me Moree Coburn's card, when you have Psoriasis you look around for anything which might help. I had a talk with Moree and she seemed to take things from the source of the problem rather than treating just the symptoms. She suggested a change in diet. She also suggested I use their cleansing gel and cream.
In a week my head had stopped itching and after 3 weeks since starting the diet, my head is now clear of the thick dandruff. The worst thing you can do with Psoriasis in the head is scratch, as it only makes it worse. The best part about this treatment is that it used no drugs. I was so pleased that I told my GP about it, and as a result he has now put Moree Coburn's name on his computer as a reference. My GP is always looking for different treatments that do not use drugs. I'm lucky that I have a GP who is willing to try different things.
I would recommend any one with Psoriasis, Moree Coburn's number as I have nothing but praise for what she has done for me, not to have white flakes on your clothes is a god send, I feel so lucky to have found the clinic and Moree Coburn."*
*Damaris: "Hi Moree. Thank you for taking the time to help me. You have already helped my so much before.
My skin has been really good ever since I last saw you. I have had absolutely no problems. You helped me so much before. I always say that you saved my life as when I first got psoriasis I got so depressed about the way I looked and it just felt awful.
Again, thankyou Moree for all your help. I can't tell you how much I appreciate it. Cheers."*
*Annelise: "Dear Moree Coburn & the team at Sydney Psoriasis.
This is an email to express my sincere thanks. I was referred to your clinic through another client of yours. It was the last hope I had.
I came along and Moree Coburn started me on treatment. I finished this treatment. ….. My hair has grown back – especially in the places where I had been affected by Alopecia. I also have new growth all over my head, which has been extremely encouraging. I still follow all your 'diets' –, and find this very helpful
I will always remember you & will always be thankful for what you did for me in those few months. If ever anyone is in a position like I was – I am sure to refer them to your clinic.
I know I cannot express just how thankful I am, but know I shall never forget your clinic, and the results I got whilst on your treatment."*
*DISCLAIMER: The indication of results for these patients are particular to the patients whose testimonial has been published here. Results may not be typical and may vary by person to person, and no such guarantee is made by this clinic. Having said that, our patients consistently find success with their treatment, dependant upon many factors including degree of severity of condition, length of time they have had the condition or symptoms, their level of adherence to our protocols, and other factors relating to other medicines that patients may be taking simultaneously, as well as a variety of other factors out of our control.
While Psoriasis and some cases of Eczema/Dermatitis are incurable, our goal is to assist every patient to clear up the symptoms and place their conditions into long-term remission.
We regularly accomplish this through nutritional and herbal medicine based upon sound scientific principles and our very successful protocols which are the result of decades of treatment of thousands of patients.
Our protocols are based on clearing up symptoms using dietary advice and through the use of naturally-based topical and oral medicines such as ointments, creams, gels, lotions etc as well as targeted oral medicines, which assist in breaking the stimulus-symptom cycle.
For more Testimonials click here:
TESTIMONIALS 1   or  TESTIMONIALS 2