Phone: 0295222540
Sydney Psoriasis Centres have been successfully providing skin treatment services to the community for  many years & our Senior Practitioner, Moree Coburn, has assisted thousands of people to get their skin conditions under control through our centres here in Sydney using protocols that have stood the test of 30 years.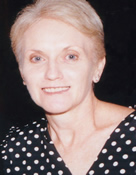 Our patients at Sydney Psoriasis Centres report high levels of success in the treatment of chronic, auto-immune skin conditions such as Psoriasis (up to 90% successful treatments), and also great success in clearing up their other debilitating skin conditions, like Eczema, Dermatitis, Rosacea, Acne, Ichthyosis, Pityriasis, Fungal and Nail conditions, through both dealing with the TRIGGERS, which activate and exacerbate episodes, and which are diet, hormonal, stress and lifestyle-related, and also through treating the symptoms.
Our patients achieve their results by breaking the stimulus – symptom cycle which causes skin condition symptoms to resist healing because new lesions come up as fast as the noticeable symptoms are removed with some other skin treatment methods. The skin treatment protocols that we use have stood the test of time as they are based upon sound scientific principles relating to nutritional medicine – there's no 'hocus-pocus' here!
What Do We Do?
How we treat Psoriasis, Eczema, Dermatitis, Acne, Rosacea etc.
Our treatment of skin conditions is based upon the premise that dealing with diet and stress factors is integral to the successful treatment of skin conditions generally.
This applies also to the treatment of dry, flaky, red, itchy, skin rashes and other rashes such as Psoriasis, Eczema, Dermatitis, Acne, Rosacea, Fungal Infections, Ichthyosis, Pityriasis, Granuloma Annulare, rash, allergies, Urticaria (hives), jock itch, general skin itch and other dry, itchy skin conditions as these diet and stress factors are highly influential in the initial causative reactions which result in skin condition symptoms. Often the causes of itchy skin conditions and inflamed skin conditions include histamine release factors as well.
However, if only the symptoms are dealt with, by just using Psoriasis creams, Eczema creams, other ointments, lotions etc, without due consideration of the dermatological causative factors of skin conditions, such as genetic predispositions and diet and lifestyle, it's a little like only playing with "half the deck" !
All the oral medications that we use to treat skin conditions are extremely effective in breaking the stimulus – symptom cycle, are TGA approved Listed Nutritional Medicines & the topical medications (creams, ointments, gels, lotions etc) are pleasant to use, and just like the oral medications, have no serious side effects and contain no dangerous, deliterious or addictive chemical substances and so are considered safe for dermatological use especially on sensitive skin.
What Sort of Success Do Our Patients Experience?
Patients choose to refer their family, friends and other people that they know to us because they know that what we do works! (see our testimonials page: CLICK HERE).
To see photos and other images and videos of the successful results that we have achieved over the years in treating skin lesions, see our Photos Page by clicking HERE
While there is no Psoriasis cure, many types of Eczema do have a cure, but in some cases there is no Eczema cure either. This is because in these cases the skin condition is auto-immune based and therefore genetic in origin. Our dermatological goal is to assist our patients to clear up and attain long-term remission of their skin condition.
What this means is that our mission is to clear up the conditions and keep our patients symptom-free! …..and that is what we achieve with our success which is ordinarily up to a 90% level!
The Dr Michael's® and Seloderma® medications (tablets, Creams, Ointments etc) that we provide to patients of the clinic, and the skin treatment protocols by which we prescribe those products,  are the result of the 3 decades of extensive research, trials and clinical experience of Dr Michael Tirant of Psoriasis & Skin Clinic.
30 years and more than 60,000 patient treatments have provided us with the necessary tools to successfully specialise in treating many skin conditions.
We use these products and protocols, as well as some other medications, for patient treatment of the symptoms of skin conditions, and to provide nutritional support for patients to help reduce the symptoms of skin conditions, and to help de-sensitize patients to the secondary triggers, ( diet, lifestyle, hormonal and chemical factors) which act to exacerbate many skin conditions.
Other Information
Sydney Psoriasis Centres practice nutritional medicine to treat and clear up skin conditions such as Psoriasis, Eczema, Dermatitis, Acne, Rosacea, Itch, Psoriatic Arthritis, Ichthyosis, rashes, allergies, Pityriasis, Tinea, other Fungal and fungal nail problems and other dry, flaky, red, itchy, skin rashes etc, as based upon our protocols which treat the underlying causes and the symptoms.
Our Complementary Dermatology protocols include treating these conditions through the use of oral (tablets), topical medications (such as creams, ointments, gels, lotions), and through nutritional advice.
The skin disorders that we treat at our skin clinics include the above and we also treat general itchy skin, dry skin, general rashes, erythrodermic psoriasis, inverse psoriasis, psoriasis vulgaris, guttate psoriasis, pustular psoriasis, acne rosacea, psoriatic arthritis and many other skin conditions and disorders are also treated by the clinic.
Is there a Psoriasis cure ?
No, there is no Psoriasis cure as such, but we aim to put patients into long-term remission from their Psoriasis so they just don't get their symptoms anymore. We normally achieve up to 90% success in attaining this through our complementary dermatology practice.
Is there an Eczema Dermatitis cure ?
In many cases, yes, we can assist patients to clear up Eczema or Dermatitis, but some types of Eczema are genitically-based and for those there is unlikely to be a total cure, however patients normally experience extremely high success levels of success with the complementary dermatology protocols that we utilise to clear up Eczema.
Is there a Rosacea cure ?
Once again, Rosacea can have genetic influences which act as causative factors, and so, although we can clear up Rosacea completely in many people with our complementary dermatology protocols, others may only achieve long-term remission of their Rosacea – meaning that the symptoms totally clear up for an indefinite period.
How Can I Get Your Assistance?
An initial consultation with us takes about 30 minutes at one of our conveniently located clinics, and Health Funds provide rebates for the Consultation Fees (based upon your level of cover with your fund). There is no need for a Referral to see one of our Practitioners.
Our 2 clinics here in Sydney are open between Monday and Saturday each week (see our Clinic Pages by clicking HERE for further information).
We are currently preparing to open further clinics in Sydney, although locating Practitioners of a suitable standard of professional excellence who wish to specialise in skin conditions, is very difficult and therefore it may be some months before those other clinics are established.
If you are not from Sydney you may require the contact details of other clinics around Australia who can provide similar services to those that we offer.
Please call us on 02 9522 2540 for this information or visit the Good Skin Care by Psoriasis & Skin Clinic website through this link for details of other clinics around Australia and NZ who act as distributors for Psoriasis & Skin Clinic: CLICK HERE.
CLICK HERE to watch our YouTube VIDEO and see some of our successful results over the years