Phone: 0295222540
Moree Coburn is the Senior Practitioner at  Sydney Psoriasis skin clinics.
These  testimonials have been willingly provided by patients of the Sydney clinics  over the years, who wish to express their gratitude to Moree Coburn for her personal  assistance to them, and for providing this valuable service to the  community by filling a need which had previously been largely unattainable.
Decades of research and providing assistance to patients and tens of thousands of patient treatments have provided us with the tools necessary to successfully specialise in treating  many skin condition symptoms through use of the protocols and products of Professor Michael Tirant of Psoriasis & Eczema Clinic
For more Testimonials click here:
TESTIMONIALS 2    or   TESTIMONIALS 3
*Rudi: After exhausting all possible avenues in the realm of mainstream medicine I finally set up an appointment with you guys. More out of desperation than anything else, as my condition was progressively getting worse.
In the initial consultation you did conclude that your best guess was that i was not absorbing sufficient [some specific nutrients]. I was skeptical.
You absolutely nailed it.
I did take the assorted collection of pills prescribed and my condition noticeably improved in a  few days. By the time i finished the pills I was better than I had been in years. I delayed coming back for the second consultation as I was interested to see if just taking just the [specific nutrients] tablets would continue the progression of recovery. It did.
I am now almost…..clear of psoriasis [symptoms], a condition I've had more or less continuously for 25 years. There's still some there if you look hard enough but it's not something particularly noticeable and it's still improving.
Mainstream doctors and skin specialists have been telling me psoriasis has nothing to do with diet or nutrient sufficiency. In my case it most definitely did.
Whether your assortment of pills were the initial catalyst in putting my body back on an even keel where it could take care of itself I cannot say – we'd need two of me to do the controlled study. In any case I'm not going to argue with the results.
I can't believe this is not a mainstream regimen if others are also having such great results.
Thank you for your assistance.*
*Mark:    "I'm a 39 year old male and have suffered  from very mild psoriasis since the age of 15. The only problem area for me was on my knees, elbows, and scalp. The psoriasis was so mild that I never really  contemplated seeking treatment, only from my local GP, who would, of course  prescribe cortisone based ointments/creams.
In July my psoriasis broke out all over my arms, legs and  torso. Mine was an acute case and I was extremely stressed to say the least. I  contacted the [Psoriasis & Skin Clinic – as we were called then] in Sydney and I saw Moree Coburn on 1st  August.
Immediately evidenced is Moree's very calming nature which made me feel  at ease.
Moree is well educated in psoriasis and is a natural at  passing on this knowledge to her clients. Each visit with Moree brought  reassurance and a very positive approach to mending my skin.
The main trigger itself for my psoriasis was my diet. I  stuck to Moree's program which consisted of a modified diet and medicine.
By  the end of November my skin had predominantly cleared, a feat in itself  compared with my initial acute symptoms. Moree's comprehensive program and  assistance over the four months taught me to be patient and remain positive,  and I achieved the results I was hoping for."*
Like us on FaceBook: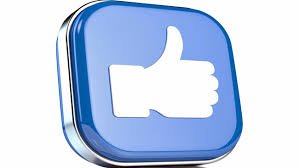 For more Testimonials click here:
TESTIMONIALS 2    or  TESTIMONIALS 3
*Robyn: "Dear Moree, I feel I have to write to you and  thank you for treating James at the clinic. For the first time in many years he  is completely free of psoriasis [symptoms]. He looks so well and obviously he would be  feeling so much better in himself.
I tried to tell him for over 10 years his skin needed to be treated from the inside but he continued to have the UV ray treatment.  Even after 2 months of treatment he still had psoriasis.
Over the years, he has  spent tens-of-thousands of dollars on creams and other remedies that he was  told to try.
We have now recommended the clinic to so many people  since he started going there and at the first sign of any psoriasis showing up  on our grandchildren, they will be going to see you! James' family has a long  history of psoriasis but his parents always said they didn't know anyone who  had it. But as you and I both know, people with psoriasis are very good at  hiding it.
The thing James is looking forward to the most is going  swimming with his grandchildren for the first time ever, instead of hiding  under clothing or going to an isolated beach by himself to swim and sit in the  sand hills.
I would like to take this opportunity to thank you again  for treating James. James doesn't know I am writing to you but as you will see  for yourself how good his skin is."*
*Jane:    "Just a short note to say thank you. I am  truly grateful for the results I have had from your clinic and products.
My psoriasis has been my biggest nightmare for the last  eight years of my life.
I can now wear dark clothes with confidence and am  relieved of the continuous burning and itching that I have suffered every day  of my life. I couldn't wait to get home or in my car so I could scratch my head  and then I would have half my scalp on my shoulders.
Now, I am just so HAPPY…    Thank you! Thank you! Thank you!"*
Janet:   "Many, many thanks for the successful  treatment. I will always be grateful."*
Mark: "Thank  you for changing my life! Cheers."*
*Paul:    "…..  She came to the clinic with acute symptoms. Most  of her back, parts of her legs and arms were severely affected by the  well-known rash. Her confidence in her appearance was very low.
But within a  week of her first visit, following the advice very closely, particularly the  new diet, we could see that [she] was going to defeat this complaint – and she  did!
To look at her skin now you would not believe that she  ever suffered from psoriasis at all. The clinic is one centre (the only one),  that I would completely recommend. (The patient) looks and feels great! Thanks to  Moree."*
*Johanna: "Dear Moree. Just want to say thank you for your professional manner and  wonderful support in the treatment of my psoriasis.
For years I have tried everything, leaving no stone unturned  to rid myself of this insidious burden.
When I first heard of this treatment, I was sceptical,  but I couldn't be happier with the outcome.
My skin is clear and my self-esteem  ascending with each passing day,….."*
*(Name  Witheld): "Dear Moree, I would like to say how pleased I was with  the treatment you gave me.
At the time I was suffering from an itchy skin  complaint on my legs and after taking herbal pills and using your cream and  wash, there was a remarkable improvement immediately, which gave me a great  relief within a very short time.
The advice on diet changes was also very helpful. I would be very happy to recommend you to anyone with a  skin complaint."*
*(Name  Witheld)  "Dear Moree,  words fail me to express my gratitude and delight in being free of all the  dreaded psoriasis [symptoms] and it's all thanks to you Moree!
I have spent a small fortune over the years on various doctor's  lotions and potions, plus everyone's advice on how to be at it to. NO AVAIL,  until I discovered your little notice in the paper.
Bingo! I struck the jackpot – someone who knew what she  was on about. Now I can wear what I like without looking like I come through a  snow storm and best of all, NO MORE ITCH! Heaven!
Three products that shall always be with me now are: Dr  Michaels Scalp & Body Ointment, Cleansing Gel and Skin Conditioner; PLUS  your list, Moree, of what to and what not to eat.
Thank you once more for your gentle caring treatment."*
*DISCLAIMER: The indication of results for these patients are particular to the patients whose testimonial has been published here. Results may not be typical and may vary by person to person, and no such guarantee is made by this clinic. Having said that, our patients consistently find success with their treatment, dependant upon many factors including degree of severity of condition, length of time they have had the condition or symptoms, their level of adherence to our protocols, and other factors relating to other medicines that patients may be taking simultaneously, as well as a variety of other factors out of our control.
While Psoriasis and some cases of Eczema/Dermatitis are incurable, our goal is to assist every patient to clear up the symptoms and place their conditions into long-term remission.
We regularly accomplish this through nutritional and herbal medicine based upon sound scientific principles and our very successful protocols which are the result of decades of treatment of thousands of patients.
Our protocols are based on clearing up symptoms using dietary advice and through the use of naturally-based topical and oral medicines such as ointments, creams, gels, lotions etc as well as targeted oral medicines, which assist in breaking the stimulus-symptom cycle.
For more Testimonials click here:
TESTIMONIALS 2    or  TESTIMONIALS 3