Phone: 0295222540
Moree Coburn is the Senior Practitioner at  Sydney Psoriasis skin clinics.
These  testimonials have been willingly provided by patients of the Sydney clinics  over the years, who wish to express their gratitude to Moree Coburn for her personal  assistance to them, and for providing this valuable service to the  community by filling a need which had previously been largely unattainable.
Decades of research and providing assistance to patients and tens of thousands of patient treatments have provided us with the tools necessary to successfully specialise in treating  many skin condition symptoms through use of the protocols and products of Professor Michael Tirant of Psoriasis & Eczema Clinic
For more Testimonials click here:
TESTIMONIALS 1   or   TESTIMONIALS 3
*Jodie: "Thankyou so much for your help. It's the best we've had so far !"*
*Diane: "I will do everything in my power to let everyone know that you exist. I am going to visit all the chemists that provided me with creams in the past and let them know that you have helped me and can help many others like me.
Thank you Moree, for everything that you have done; your patience, time, professionalism, calmness, and advice helped my family and I get through this horrible skin disorder.
I will pray every night for your success in the future. Thank you again."*
*Sacha: Letter to the GP of one of our patients:
"Dear (Patient's Doctor – GP), You may recall that I was a patient of yours in June this year when I was diagnosed with acute Guttate Psoriasis.
The condition came on very suddenly – literally I awoke one morning covered in psoriasis with no indication or evidence of its impending onset. Given the severity of my condition, I was highly distressed to learn that this condition would be chronic.
I'm writing to share with you my experience as far as treatment is concerned. After trying unsuccessfully the prescribed tar ointment, tar based shampoos, steroid creams and wet wraps daily; you may recall referring me to a specialist for treatment.
After you had explained what this medical treatment could entail, I was less and less convinced it would be of assistance given the nature of my psoriasis, which in my view is directly linked to physical, but even more-so emotional stress.
I researched the condition further on the internet. To my surprise, there was a site called The Psoriasis & Skin Clinic [as we used to be known…], based in Melbourne but with an office here in Sydney.
The clinic offers a holistic approach based on [herbal] medicine in dealing with psoriasis. They explore such things as diet, vitamin intake, emotional trauma which needs addressing, as well as offering an ointment and cleanser for the skin.
The site itself has several case histories documenting patients which had received treatment and their response. The success of the treatment appeared …… very exciting for me given my condition at the time.
I commenced my treatment with the Clinic in August, approximately 8 weeks after its initial onset and four weeks after the cessation of pure 'medical' treatment. In order to deal with the condition as effectively as possible, I also took 5 weeks off work.
It was not until the last week of that period of leave that I discovered the Psoriasis & Skin Clinic.
Right throughout my time off work, the condition had not improved, and in fact had started to deteriorate even further. The psoriasis spread onto my hands and feet; the only remaining unaffected parts of my body aside from my face.
By mid-October, approximately two months after starting treatment, I was almost completely …..[clear] … of any visible symptoms of guttate psoriasis. To this day, I have just 3 or 4 spots remaining on my legs, which are in the process of fading like the others.
To say I am thrilled is an understatement. Any person who has suffered the physical and emotional impacts of psoriasis would understand what a great hope an opportunity such as this might present.
I felt it was appropriate for me to share this experience with you, in the hopes that you may present this as an option aside from western medical treatment for your future patients. I would encourage you to visit the website …..
I would be more than happy to talk further with you about this should you desire."*
Like us on FaceBook: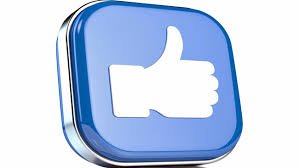 For more Testimonials click here:
TESTIMONIALS 1   or   TESTIMONIALS 3
*Pat: "I do want to thank you for all your care and treatment of my hands – I only have one tiny patch on my ring finger – it will go soon – thank you, thank you, thank you."*
*Allan: "Moree, Just a short note to let you know my progress to date. After just one month of following the regime you suggested as well as using the products offered, the following has occurred.
1. My toe and finger nail psoriasis has cleared.
2. For the first time I can remember my scalp is clear of psoriasis.
3. I no longer need to take a prescription anti-inflammatory.
4. There has been a reduction in swelling of all my joints.
5. I am moving more freely than I have for a number of years.
I look forward to seeing you soon to show you the new me!"*
*DISCLAIMER: The indication of results for these patients are particular to the patients whose testimonial has been published here. Results may not be typical and may vary by person to person, and no such guarantee is made by this clinic. Having said that, our patients consistently find success with their treatment, dependant upon many factors including degree of severity of condition, length of time they have had the condition or symptoms, their level of adherence to our protocols, and other factors relating to other medicines that patients may be taking simultaneously, as well as a variety of other factors out of our control.
While Psoriasis and some cases of Eczema/Dermatitis are incurable, our goal is to assist every patient to clear up the symptoms and place their conditions into long-term remission.
We regularly accomplish this through nutritional and herbal medicine based upon sound scientific principles and our very successful protocols which are the result of decades of treatment of thousands of patients.
Our protocols are based on clearing up symptoms using dietary advice and through the use of naturally-based topical and oral medicines such as ointments, creams, gels, lotions etc as well as targeted oral medicines, which assist in breaking the stimulus-symptom cycle.
For more Testimonials click here:
TESTIMONIALS 1   or   TESTIMONIALS 3