Phone: 02 95222540 – anytime from 9.00am Monday to 12.30pm Saturday
NO REFERRAL NECESSARY
EMAIL ENQUIRY: EXISTING PATIENTS
USE FORM BELOW – ON THIS PAGE
Please CLICK HERE  for NEW PATIENTS form
(If you have never made an appointment with us before)

EMAIL ENQUIRY: EXISTING PATIENTS

**ONLY**
ORDER FORM: EXISTING PATIENTS
Form cannot be sent unless *Required Fields have been completed. If you receive an error message, please go back to the form, using the back button in your browser, and complete fields marked with *
Sydney Psoriasis Skin Clinics is a private business specialising in the treatment of various skin conditions using a naturally-oriented approach based upon modifications to diet and lifestyle with added supplements to support the immune system and assist in the relief of skin condition symptoms.
Like us on FaceBook: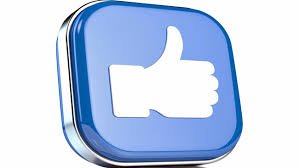 Required Fields are marked with *
Form cannot be sent unless *Required Fields have been completed. If you receive an error message, please go back to the form, using the back button in your browser, and complete fields marked with *
***APPOINTMENTS MUST BE MADE OR CHANGED BY PHONE:
Although existing Appointments may be confirmed by email or SMS, NEW APPOINTMENTS or RESCHEDULING or CHANGING of any appointments MUST BE DONE BY PHONE ONLY, so please call us during business hours as no appointments can be made or changed by email or SMS (includes both new and existing patients).
This rule is due to the problem that any delays in patients' response to our advice of available appointments, may result in the appointment being given to another person, as we do not hold open any unconfirmed appointments. Therefore, it is always best to arrange appointments, in person by phone, to ensure that you lock-in the appointment that suits you, having regard for the fact that often we may be booked well in advance.